We cater to the entry level Reptile owner. We specifically limit our Reptile inventory to animals that are easy to handle, have moderate care requirements, and whose housing needs will not overwhelm the average Pet Owner. We carry standard Reptiles, Amphibians, and associated animals like Turtles.
Visit the store to see what we have in stock today! Can't find what you are looking for? Petland works with professional reptile breeders and we have to ability to fulfill special order requests.
These are just some of the reptiles you can normally find in our store. Call or email us to find out our current list of available reptiles.
Tortoises
Snakes
Lizards
Tarantulas
Scorpions
Frogs
Amphibians
Chameleons
Snakes
Join ClubPet and take advantage of these specials.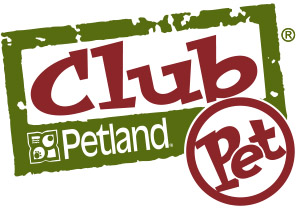 REPTILE Special Promotion:
Crickets – Buy 12 Dozen Get 1 Dozen free
Mice – Buy 12 and Get 1 Free
Want to know more about our Reptiles? Contact Us!